Last week, Cincinnati Bengals wide receiver, Chris Henry lost his life after a domestic dispute with his fiancé, Loleini Tonga. The 26 year old died after falling from a pickup truck driven by Tonga. According to eye witnesses, he exclaimed that he was going to jump out the back of the truck and kill himself if she drive off and he did just that.
            Tuesday, his family, friends and teammates gathered at Westwego in Louisiana for his open casket funeral. His fiancé and 3 children sat right up front while all his Bengals teammates were not too far behind.  In addition, the NFL Commissioner and Reggie Bush were also in attendance.  Everyone was still in shock and a lot of tears were flowing throughout the service.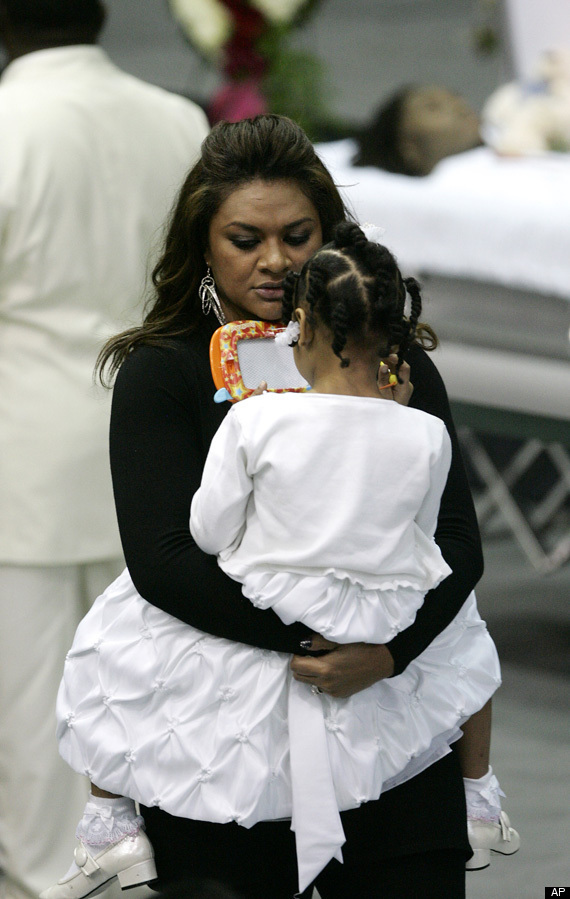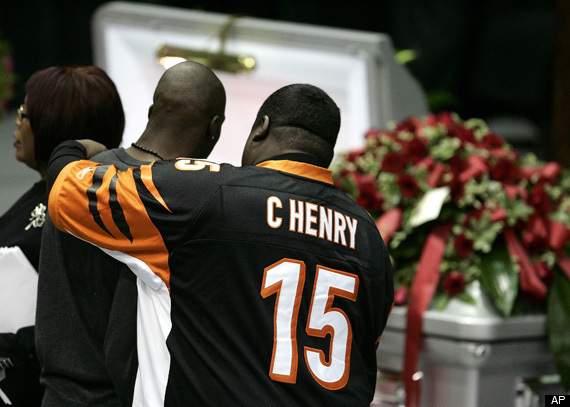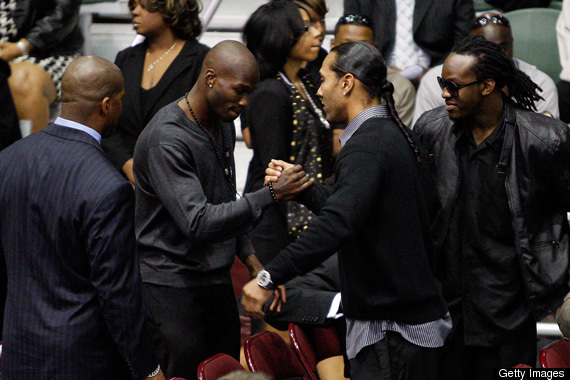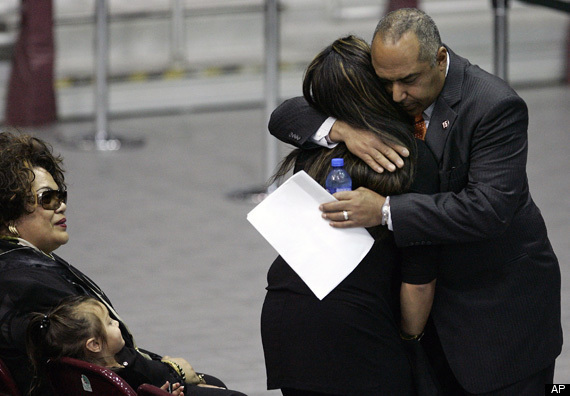 Ehug would like to send our condolences to the Henry and Tonga family at this difficult time.
~ Empress